ANGELINA JOLIE WRITES A LETTER TO YOU FROM NAMIBIA
Het kan toch bijna geen toeval zijn dat Jennifer Aniston op de oktober cover van Harpers Bazaar staat en Angelina Jolie de nieuwe november cover siert? Hoe dan ook, deze brief (en foto's)  moeten jullie toch ook echt even zien. De knappe Angelina schrijft een brief vanuit Namibië over The Breadwinner -haar nieuwste project- vrouwenrechten en de verantwoordelijkheid tegenover elkaar en het milieu. Lees je even mee?
Actress and filmmaker Angelina Jolie is known for using her voice to champion human rights causes around the world. Her latest producing project,The Breadwinner, tells the story of an 11-year-old Afghan girl named Parvana who dresses as a boy in order to feed her family in Taliban-controlled Afghanistan, where women were not allowed to work or attend school. As we celebrate the 150th anniversary of the founding of Harper's Bazaar, Jolie shares her thoughts on women's rights today and our responsibility toward each other and our environment.
When I was asked to write for this special anniversary edition of Bazaar, I imagined a female reader of the magazine 150 years ago, in 1867. If she'd been able to see us—today's women—what would she have made of us?
Bazaar was first published in America just two years after the end of the Civil War and the abolition of slavery. It was a world without cars, modern anti­biotics, or electric lighting. Most people did not live beyond their 50th birthday, and it was still common for women to die in childbirth.
As a woman, for much of the 19th century in most Western countries, you couldn't go to university, and entire professions, like medicine, science, and law, were closed to you. You couldn't vote and wouldn't win that right in many countries for more than half a century.
So I imagine that if that reader of Bazaar could see us now, she would be astonished. And since she probably argued for women's rights in her lifetime, I imagine she'd be thankful.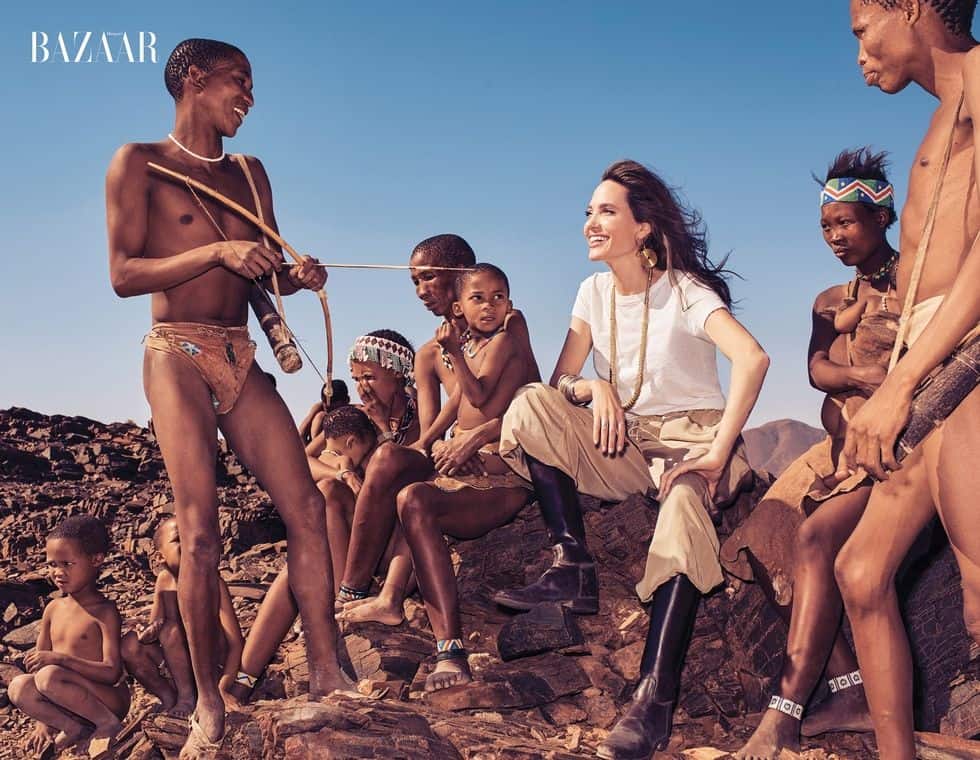 But I also wonder what that 19th-century woman would make of the inequality that still exists for tens of millions of women and girls around the world—such as the ones who have to go to work instead of school because they support their families, like the girl Parvana depicted in the animated film The Breadwinner. Or the women who will still die young because they have little or no access to health care. Would she think that we have done enough for them?
The most beautiful and resilient woman I have ever met was a young Afghan refugee in an abandoned camp on the border with Pakistan. She was pregnant, and her husband had gone to find work to support her. They were bulldozing the mud shelters around her, but she was waiting for him, as they had no other way of finding each other. She had no roof, and there was no nearby hospital. She asked me in and offered me tea.