Ben je ook zo blij dat het nieuwe, tiende seizoen van Will & Grace weer is begonnen? Vind je ook niet dat de 50-jarige Debra Messing er goed uit ziet? De alleenstaande ouder probeert zo gezond mogelijk te blijven door zo veel mogelijk uren per nacht te slapen. En ik las op Instyle dat deze beauties haar daarmee helpen, dus doe er je voordeel mee 😉
Messing is doing better than ever – her skin was glowing and her energy bubbled excitedly as we dished on her favorite things. We suspect that's because she's one of the lucky ones who have it 'figured out,' so, naturally, we found out all of her secrets.
On her favorite toothpaste
[My partnership with Colgate] just made sense, it's an organic partnership because I use the product and I've used it for years. I'm a really bad liar so I can only partner with companies that I actually use. When they reached out to me it just made sense and I was thrilled to share my secret. I tried charcoal toothpaste, and it was just a disaster. It was just so messy. It was so hyped up and I was like, 'You know, I've got to try it,' and I just ended up with a mess in my sink and my teeth were not whiter so I went back to the Colgate Optic White.
The natural beauty she loves
The companies that I'm really into right now are iS Clinical and Joanna Vargas. I love her products! I love her vitamin C cleanser and her vitamin C serum is a game changer. I always have her paper masks – she has three different kinds of masks and every time I have anything special I swap them out.
iS Clinical has a cleanser that I swear by because I have to wear so much makeup everyday and my pores get clogged, but I also have super, super, super sensitive skin. Things that are strong enough to clean my skin usually strip it and make it red and blotchy, and my skin gets angry. iS Clinical somehow found the perfect balance of being really deep cleaning without being too harsh.
They also have this spray with copper that seems to help even out the skin tone. I found NIOD – it has a copper serum that I now am obsessed with.
I also love Amore Pacific, and I've gotten into Korean beauty and I've gotten into the essences. It actually has made my skin better. Amore Pacific has a moisturizer spray and the smell makes me so happy, I use it all the time.
Every blog says you have to try snail mucus and I'm like 'that sounds absolutely disgusting,' and it does feel disgusting if we're really honest about it, but I don't hate it. I love Klairs' moisturizing essence, I'm really into that right now.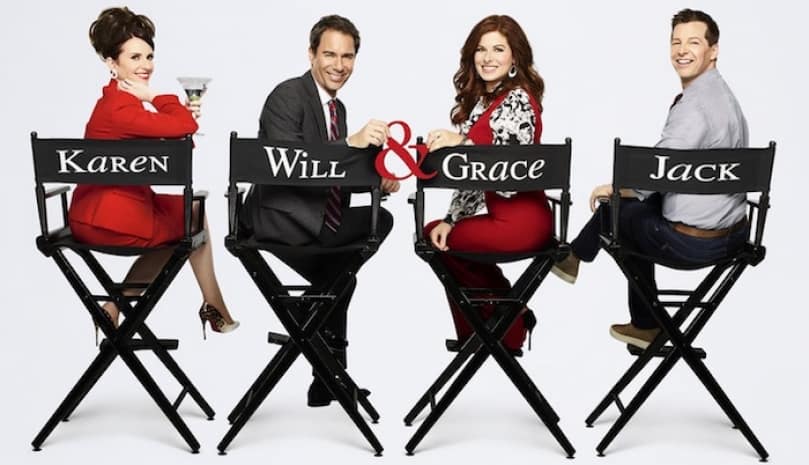 Picking up beauty tips on set
I didn't even know what an eyelash curler was when I started 20 years ago. Double washing is something I had never heard of before and now I'm kind of into it. That's using oil to cleanse first and then going for the deep, deep cleanse.
Shu Uemura used to have a cleansing oil that I loved, and Amore Pacific has one that I love. Clinique has a tub that's not oil but it might as well be. It's in this lavender tub and when you take some out and then rub it in your hands, it basically turns to oil and it breaks down the makeup. It just seems to be easier on my skin also.
All about that hair
Most of the time when you see me a professional has made my hair look nice. I'm not going to pretend to be able to replicate it, but I have learned about some products that have made a big difference.
Goldwell has a rich repair line that really is amazing. It's a very deep, deep conditioner -it comes in a big tub, and I use it every time I wash my hair. I get my hair colored every six to eight weeks and when the color starts to fade, Goldwell has a color mousse that you just put in for five minutes and then you just wash out. It just brings the color back to life and it fills the cuticle so it doesn't look so dry. It's the whole Goldwell rich repair line. They have a leave in conditioner that I've used for years. I've tried other things and I always come back to it.
I also love Davines – it has some sprays and some leave-ins that are really wonderful. There's the heat protectant spray and there's a gentle leave in. I have Harry Josh's hair dryer and I love it. I like the T3 curling irons that have the detachable rods.
What she can't stop wearing
Stuart Weitzman flat boots that are really high – it's the classic flat boot. I wear them all the time. I don't like to be in heels unless I have to be. I can throw those on with a skirt and feel dressed, but I can also just throw them on with jeans and be as comfortable as if I'm wearing sneakers. That's something I reach for a lot.
I've got this black Chanel clutch, that I always reach for. It's big enough to carry a whole facefull of makeup and money and my phone and all the things that you want and it still looks chic.
[Pointing to a pair of UGG slippers by the couch] I got those as a gift from, was it The Ellen Show? one of the talk shows I've been on. You know, you can't go wrong with those.
Her signature scent
It's a mix of oils – an egyptian musk and another musk oil. One I buy on the street down in Brooklyn. The other I buy in Duane Reade. I keep trying different scents and I keep coming back to these because every time I wear them someone says "Oh my God, you smell so good!" I try to be snobby about it but it just doesn't work out.